welcome to the big easy, a real life site based in the vibrant city of new orleans. please register your character's first and last name using uppercase letters. the skin is best viewed in chrome with the use of an ad blocker. upon acceptance ask a member/admin for our discord link!
welcome
new orleans, louisiana
February 9th
february festivities plus a small
scavenger hunt
have started!
january 1st
happy New Years! ringing it in with a new skin! we're welcoming back the new member spotlight and member birthdays this year! keep your eyes peeled for things old and new coming your way
november 20th
sign up for
secret santa
by december 1st. send elle your e-mail.
november 15th
new holiday skin!
updates
Phillips, Tessa M.
, 32 ● receptionist ● K. Bell
Tessa
Phillips
platonic
Tessa is a friendly and humorous woman, never taking life too seriously. I'd imagine she would have a few 'mom' friends and then of course her two best friends at work. She doesn't need much in terms of close friendships as she has her family and that's who she's most focused on. Tess loves to go out and have fun though so a night out with the girls every now and again would be healthy for her.
antagonistic
I can totally see a stay-at-home mom vs. the working mom showdown at school and obviously because Tessa works, we know what side she would be on. She's not overly aggressive though she doesn't like to be judged for doing what she needs to do to support herself and Sydney, plus she likes working and doesn't believe she should be judged for that either. So if anyone wants a West Side story face-off between the moms of the world, let me know. We can make it happen.
romantic
I'm utterly lost for Tessa in this category. She wants a man but also wants to protect Sydney? She's walking a tight rope right now, trying to balance what she wants and what's best for Sydney so I'm not sure how receptive she would be to dating unless it was with the right person. As for ex's and past hookups, if anyone wants to do something there we can definitely work something out. Tessa wasn't a nun pre-Sydney so I imagine she'd have a few ex's and flings.
other
Her family is insanely large and just flat out insane. She loves it. Because of this, she's probably met a loooooooot of people over the years so if you have any ideas, throw 'em at me! I love the awkward and the strange.
sparknotes
full name:
Tessa Michelle Phillips
age:
thirty-two
birthday:
December 3rd
pronouns:
she/her
occupation:
Receptionist
sexual orientation:
heterosexual
ethnicity:
Caucasian
face claim:
 Kristen Bell
catchphrase:
"I wish they made lunchables for moms, but it had wine, cheese, and chocolate instead."  
Six Siblings
Edward
Tessa's oldest and most protective brother, he is also her most annoying. Being a firefighter he's always the first to point out the safety hazards that might pose a threat throughout her house (she's not the most tidy person in the world). Despite the somewhat annoying tone he uses, Tessa knows he only has her and Sydney's best interest at heart and cares about both of them immensely. When Tessa needs advice regarding Sydney, she knows she can always turn to Eddie and his wife and she typically does.
Connor
Connor is Tessa's second oldest brother and the sibling she's probably closest to. Born only two and a half years apart, Tessa stuck to Connor's side like glue when she was little. As they grew up they developed separate interests but remained close, running with a similar circle of mutual friends. When Tessa first brought Sydney home, Connor was the first person she told. Connor was also the first to insist that she call mom. Tessa knows they have each other's back and always will. It doesn't hurt that he also shares her same quirky sense of humor.
William
William is Tessa's first younger brother and one of the siblings she's most protective of. She's protective of all of her siblings naturally, mainly her younger siblings, but everything William has been through makes her especially watchful of him. When they were little they didn't have much in common and it wasn't unusual for Tessa to catch him sneaking back into the house in the early hours of the morning. After everything with his wife happened, Tessa knew she could empathize and tends to offer up her unsolicited advice when he doesn't ask for it.
Susannah
Tessa's first little sister and built-in best friend. She loves both of her sisters equally but for different reasons and their different personalities. Tessa has always admired Susannah's ability to march to the beat of her own drum regardless of what people thought of her. When she left on her big European adventure, Tessa knew she would miss her little sister but wanted her to go out and explore the world. It wasn't until Tessa became Sydney's guardian that she was antsy for her sister to come home. Now that Susie is home permanently she enjoys seeing both of her sisters throughout the week and definitely on the weekends.
Jeffery
Tessa's youngest brother and her favorite musician. She loves to support him and tries to attend his concerts when she can but with a busy schedule it makes it hard. They are almost ten years apart so they never really had much in common but she does remember consoling him through his first break-up. He was young, probably too young to have a girlfriend but Tessa remembers so vividly sitting with him, imparting wise, older sister, sage words of wisdom and promising he would find someone amazing. Like she promised, Jeffery found Noelle and Tessa can't help but smugly remind him when she sees him at family dinners that she's always right.
Lizzie
Last but not least, Tessa's baby sister and the youngest Phillips sibling. Like JJ, Lizzie and Tessa didn't really have all that much in common other than they were both girls and every once and awhile get pranked by her two older sisters. Susannah and Tess were her older sisters, that was totally their job right? As Lizzie got older, the pranks stopped and Tessa tried to be a source of knowledge for Lizzie when she was having boy trouble (which wasn't often) or just needed advice. Nowadays Lizzie is Tessa's favorite babysitter when she needs one and one of Sydney's favorite aunts.
Five Personality Traits
5.
Creative:
Tessa loves to express herself through her photography and create with Sydney. Art projects are a constant at their household which might contribute to her messiness. If you look around her home there are prints up of her favorite paintings and Sydney's art is always on the fridge.
4.
Messy:
Tessa doesn't like to think of herself as messy. She prefers the term organized chaos when describing her home and life. She can sometimes be a little all over the place her home is no exception. When you walk in there are plenty of trinkets and knick knacks scattered throughout her home in what she hopes creates a "cozy" effect rather than a "disorganized" one.
3.
Blunt:
Tessa has the habit of telling it like it is. She's tried working on being a bit more sensitive and working on her delivery but at the end of the day there is only so much 'padding' she can do. If you ever need an honest opinion, Tess is your girl.
2.
Independent:
Tessa, like Susie, has always marched to the beat of her own drum. She prefers to do things her way and doesn't mind being proven wrong if her way doesn't work. For this reason she lives a bit further away from her family to be able to fully embrace her independence.
1.
Selfless:
Tessa has become more selfless as time has gone on. When she first took in Sydney her whole world crumbled around her and she didn't know how to take care of a child. As they both grew up Tessa has found herself willing to sacrifice for Sydney's wellbeing as well as her family. She would do absolutely anything for her family.
Four Facts
Like most of her siblings, Tessa is artistic. She developed a love for photography early on and hasn't been able to put down the camera since. To her, being able to capture special a special moment in time feels like a super power and she loves the feeling she gets when she give someone a photograph that they're actually pleased with.


She is the eldest daughter of Vivian and Heath Phillips. While Tessa wouldn't describe herself as ever being "motherly" towards her younger siblings (especially her sisters) she was definitely protective. Her brothers were scary but Tessa was willing to bet she was scarier when it came to kids picking on her younger sisters. She didn't tolerate that crap and to this day she still doesn't tolerate bullies.


Tessa's favorite time of the day is when the sun rises. She is a morning person, an early bird, and a lover of that golden light. It isn't often that her family rises before her and it isn't often that she isn't up by 7a.m. at the latest.


When Tessa isn't taking pictures or playing with Sydney, her next favorite thing to do is watch movies. She doesn't discriminate between new and old and prefers a mix of seeing something new and then going to see something old. She's tried to instill her love for movies and film in general in Sydney but it doesn't seem to have stuck quite yet. Her favorite dates are when they go to the movies.
Three Aspirations
One day, Tessa hopes to be able to make enough money from her photography business that she's able to quit her receptionist job. Her true passion is photography and it shows in the pictures she takes of her family and throughout her everyday life.


Tessa hopes to one day find a man to marry. She wants to eventually find someone who will love both her and Sydney and she's afraid that most guys her age won't want to marry someone who already has a child.


Tessa wants to adopt a dog. This seems like a weird aspiration but at the end of the day she's a dog person and loves having them around, but currently doesn't have the time to take care of one. If and when she gets a dog that hopefully mean she's quit her receptionist job and working from home as a photographer.


Two Jobs
1.
Receptionist
- Tessa works as a receptionist at a doctor's clinic.
2.
Photographer
- On the weekends Tessa works as a freelance photographer.
One Daughter
Tessa had no idea she wanted to be a mom. The term "mother" hadn't even been in her vocabulary until one horrible night when she was woken from a dead sleep and told her childhood best friend and her best friend's husband had been in an accident. That very night she became the guardian of their 18 month old daughter Sydney. Tessa at first was bewildered, how had she become Sydney's guardian? Then she vaguely remembered signing some forms way back during her baptism, not thinking anything of it. Oh, that's how.
The first year had been hard on them both. Sydney was old enough to understand that Tessa clearly wasn't her mother, yet didn't understand where her mother had gone. Without the help of her mother, Tessa wasn't sure how or even if she would have survived that first year. Even now when she tries to look back on that time and recall a single memory, she struggles.
As Sydney grew up, the pair fell into what Tessa calls a "new normal." Sydney's life had been shattered and Tessa's life had been uprooted, together they needed to put back the pieces and create a home. Now, five years later the only indication that Sydney might not be Tessa's biological child is her brunette hair. The Phillips clan has come to accept Sydney as one of their own and Tessa loves her with every fiber in her body. With Sydney's permission, Tessa is getting ready to officially file the paperwork to legally make Sydney her daughter.
accepted
Welcome to
THE BIG EASY
. We speak for the entire site when we say that we are happy to have you here! Feel free to jump right into the action (: Make sure to complete all the mandatory claims along with whatever optional claims you see fit, get up your shipper, and then post in
sort me
so you can post on the rest of the board!
If you have any questions, don't hesitate to PM a mod or ask a member in the cbox. We hope you enjoy your time here <3
jeffrey
This is
Jeffrey
and he is an
twenty-four
year old
lead singer/guitarist
for the band, the jetsons. He is the second youngest out of seven children and grew up
humbly
in a middle class family. He lives with
depression
and has started a foundation to raise awareness and research into depression. He enjoys people who are passionate about the things that they do. He's
friendly
and
trusting
, he'd give the shirt off his back to a stranger. He loves
socializing
and would have a large group of friends. He is
loyal
and
honest
, you know that he wouldn't lie to you.
________________
ahhhh so Jeff loves his big sister v v much. he loves and idolizes his entire family tbh, they were brought up right and that's why his fame hasn't gone to his head at all haha and he is SMITTEN with Sydney, spoils her, is always tempted to buy whatever she asks for and has to remind himself that Tessa will probably kill him. he is also trying to adopt a toddler? its a development since about last september/october, a little boy from Puerto Rico that has a heart condition. they brought him here for medical attention and fell in love with him. he's kinda special in a sense because Jeff's heart stopped during a site event where he got electrocuted and he's been cautious of that ever since (we can be just as dramatic as parenthood) ummmmm idk what else to say except lets do things!
jonah
so i am super excited and happy that you took these requests! it's going to be so much fun, especially when we get the third person in the trio taken up! hopefully soon.
but these two are definitely friends. they get along
famously
, i would say. they're both morning people, although there are still the times where jonah just does
not
want to get out of bed, so tessa definitely beats him in that regard. i imagine they know each other's favourite coffee orders and stuff too, and when one winds up being at the clinic before the other, they grab coffees for each other and that sort of thing (if tessa drinks coffee? - jonah's wife had him hooked on it basically ever since they met, so he has no choice really lol). i know jonah would really adore sydney too, and he does plenty of impressions of cartoon characters and stuff for his patients, and he'd do that for sydney as well. he'd love if/when tessa brought her in to work and stuff. but yeah i'm really excited to start doing stuff with the two of them!
eddie + tess
reply to me
HERE
hi this is
Eddie Phillips
, he is a
thirty seven
year old firefighter who is a native of new Orleans. he is the eldest of 7 kids but more or less a big kid himself. he is very outgoing, adventureous and very much a family man. he is married with two kids (Christopher 11, aurora 9). he is a huge ass nerd who loves to be meeting new people so show some love.!
yes sister! <3 so this maybe a bit of a mess cause its early but i'm super excited! so Eddie loves and adores his sister obviously. so they do have some traits alike, both are morning people (probably drove their family crazy at least Eddie tried to wake the entire household up oops?), both are creative and are 'organized chaos.' if it weren't for his wife the house would be...not so nice? his version of cleaning is throwing things into a closet haha. anyway he is the oldest but half the time doesn't act like it so there is that. he is quite protective, also adores Sydney and so do her niece and nephew! if she ever wanted advice? oh he will be more than happy to help and i can imaging he was like what? when he found out about Sydney, not in a bad way but surprised but he's thinking his sis is brave and strong to do what she is doing. so ughh family feels all over the place!! cannot wait to get things started <3 <3
susannah phillips
susie here is the
fifth kid out of the seven phillips children
. They come from upperclass but with such a large family, they weren't spoiled.
She works at a computer telecommunications company named telepol as the head of their computer security department.
she's also taken on a second job working with a couple of girls helping people with money who can't go to the police but not a lot of people know it because she hides her hacking.
She is well aware that she got the position because of her connections and she doesn't care because she loves it. She
grew up in new Orleans
though she traveled on and off from 2008-2012 traveling between the states and a couple of countries. She often
contradicts herself, is adventurous, free spirited, cusses frequently and is quick to anger
. despite all that, she's rather intelligent when it comes to math and computers but she doesn't let it out often. In the past, susie dated a man who was emotionally and mentally abusive but she got out of it. For awhile she was self destructive with loving to party, get drunk and sleep around. Now she prefers to only have a couple drinks to have a clear head or get drunk at home. As for the sleeping around, she's stopped since she's
dating russell hughes
. Currently she's in a really good place with her job and relationships so she's not eager to move away from the path her life is on. While she is unsure about kids herself, she does enjoy to be around her nieces, nephews and friend's kids. she'll also tone down her personality out of respect of their parents/the kid's ages. susie loves tess so much. though she was probably a pain in stealing her sister's clothes and whining that tess should show her how to do her make-up. their personalities are similar enough that i see them getting along but when they fight, they fight
hard
. though susie isn't really a fan of fighting anymore? she tends to shut down and run from confrontation.
zeke messed her up there.
it doesn't mean she's weak? it's just she handle confrontation different now. which, with her family, doesn't come that often since she cleaned herself up. not she's all about being the fun aunt and probably stealing tess for girls nights out. she'd even arrange a babysitter or pay for it just to make sure they get in some sister time.
mere and tessa
marilyn d'entremont is a 32 year old, new orleans native. she lived here up until she graduated from high school and then she made her way off to college in north carolina. she graduated with a degree in business management from unc. she minored in finance. she went to duke for grad school not long after that. in between starting graduate school, marilyn interned (and ended up working) for a financial planning firm in the state. at one of the parties, she received info for baking classes. not long after graduated from business school, she found herself enrolled at harrison college honing her baking skills. it wasn't long after that that she found herself in love and married. she and oliver davis were together for the majority of her twenties. they have a child together, though they have since gotten a divorce. marilyn has been back in new orleans for about four years. she gave birth to her daughter, nala, a little over three years ago. annnnd so yeah. living, making a living, raising a child. allat good stuff. ______________________________________________
hi lynn! welcome! okay so i don't have a really great plot. but marilyn and tessa were born in the same year. tessa was a winter baby and marilyn was a summer one? i think august counts as summer. anyway. they're both new orleans natives and i think they could've had the potential to be friends. there wouldn't be much holding them back as kids. if that doesn't work, marilyn and edward are fiends now. he's friends with marilyn's brother, mathieu, so they might be able to cross paths that way. LASTLY (as far as ways they could've met go), jonah is her daughter's pediatrician. so there have plenty of opportunities to meet and stuff. i think they could be friends and i really just love tessa. let me love her omg. please.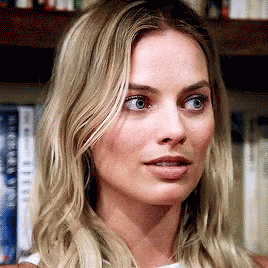 tessa & stevie
so stevie is friends with eddie, so i'm assuming that she may or may not end up meeting tessa at some point. there is a little bit of an age difference, but stevie has no problem being friends with anyone of any age. if red accepts that stevie can be friends with jonah, i think that then tessa would definitely end up being someone that stevie meets. if not! she has a brewery with her brother, and they have a ladies' night sometimes, so they could meet there because stevie kinda lives at her brewery at this point.
NOELLE + TESSA
noelle is twenty-five years old and technically speaking a new orleans native, but she spent most of years 5-13 at a boarding school in boston then went to college in new york city. she was in new orleans for high school though, and she has been back since june of 2014! noelle danced for the new orleans ballet association for a while and has since opened her own studio. in her younger years, noelle had a reputation as a bitch, but getting away from home and growing up a little softened her personality. she's still kind of reserved and tends to stick to her own crowd, but she's not rude or mean to people haha. she's just a little hard to get to know. once you do get to know her though, she tends to stick by you for life. she's a girly girl, sassy, and pretty fierce. she's currently and happily dating jeffrey phillips.
she knows her through jj obviously. noelle has been around the phillips family now in some capacity since she was fourteen years old, so she's pretty comfortable with them all at this point. she's closer to some than others, and i suppose their relationship just depends on what we want for them!
malia
This
Cali bred photographer
moved to New Orleans a little over a year ago. She doesn't regret her decision and hasn't felt the need to move back home just yet.
If asked, she'll jokingly say she's 24 instead of 30.
At heart that's who she is, a young goofy risk taker trying to figure her life out. She's not the shy or socially awkward introvert that she most often gets labeled as. Her inclination to being silent just means she won't bore you to death with empty conversation or fumble over words after saying the wrong thing. Once she lets her guard she's a different person.
Most days she's either photographing models or going over new designs for her lingerie line.
Going out with friends is her escape from a hectic schedule, preferably somewhere that's not a dimly lit club. When she's had her fill of the extroverted lifestyle she'll go through her "anti-social" phase and come out of it refreshed. She'll typically spend the day in her pajamas dancing and playing loud music, eating and attempting recipes off the food network. Knowing how to enjoy her own company helps with being
single
. She isn't actively looking for a relationship and sticks to casually dating and occasionally dealing with her ex gf who likes to pretend they're on good terms.
---
A true friend with a passion for the camera. I'm loving that already. I can see Malia sharing what she knows about photography and then suddenly realizing conversation between them is effortless. Malia suffers from homesickness. Having Tess in her life and being welcomed in to the clan by her family would give her what she's been missing. She'd eventually consider them like a surrogate family who she can be herself around. I also love the idea of Tess's daughter being someone to cheer her up. If she can occasionally participate in their art projects even better! When they aren't being camera geeks we can play on them being opposites and how it adds to their friendship. For starters, I'm imagining a lot of early morning texts and phone calls filled with early morning sunshine to Malia who's never been a morning person
Any ideas you have are more than welcome.
0 User(s) are reading this topic (0 Guests and 0 Anonymous Users)
0 Members: