welcome to the big easy, a real life site based in the vibrant city of new orleans. please register your character's first and last name using uppercase letters. the skin is best viewed in chrome with the use of an ad blocker. upon acceptance ask a member/admin for our discord link!
welcome
new orleans, louisiana
january 1st
happy New Years! ringing it in with a new skin! we're welcoming back the new member spotlight and member birthdays this year! keep your eyes peeled for things old and new coming your way
november 20th
sign up for
secret santa
by december 1st. send elle your e-mail.
november 15th
new holiday skin!
updates
Castle On The Hill
, ed sheeran for bro
brenden atwood
23 or 24. open group. ed sheeran.
so i need
RHEANA MCCORMICK
's brother like whoa. their mother is back to ireland and their father is dead so these two need each other. up until this point we've called him
brenden
so i'm using that name in this ad but feel free to use any irish sounding name. most of the information about their family can be found in her application and shipper, which are in the mini profile. the basics are their father was a cop and new year's day of 2014, he was killed in the line of duty.
brenden
was living in los angeles then and he went back not long after the funeral. meanwhile rhea sort of spiraled out of control. she made a lot of big, impulsive decisions but most of them ended up being good for her? things like her husband and son.
she kind of regrets quitting her job but loves her new one.
now, how i imagine brenden. him and rhea both have a love for video games. it's something the two have always done together. rhea went down the more traditional catholic route(though broke it as an adult) while brenden turned away from the religion. their parents still loved him but their mother wishes he'd get back to church. i never mentioned what his major was for college but he dropped out. which no one knows? he said he didn't want to walk or have them come and after some arguing, his family listened. since then, he's just been working odd jobs and living off his trust fund(which rhea has control over until he's 25).
with the job market not what it used to be, he's coming home with his tail between his legs. he needs some real help with getting his life together. he's been battling some of his owns demons. i wouldn't say that brenden is depressed but he hasn't grieved his father. he could have some other mental illness? or he could just need to talk out his feelings. either way, it can give him a connection to my girl, ROSE TOUCHET, who sees a therapist herself. because of these issues, rhea puts down a condition before she releases his trust fund: he needs to hold a job and get his own apartment. they're rules that their father had with their trust funds(his family's company is where the money came from) but rhea became lax since they were both struggling. now she won't and even if he turns 25, she won't release it unless he has things together. if he needs an important bill paid, she'll pay it for him but she's afraid he'll blow his money like he's done before.
red and i would love to see brenden have a good bond with her husband, AARON McCORMICK(played by red). to me, the siblings are close. they both lost their father but rhea was there when he died. it's traumatized her and she really needs to have a solid relationship with her brother. which will make it especially fun if she doesn't release his trust fund. please, do not have him addicted to any drugs, alcohol or have a past with it. their cousin, kyle(who i used to play), was addicted to drugs. it has caused problems with him and rhea and i don't want to see that with her brother. the family history is set in stone but his personality isn't as long as he's close with rhea. one job option is music because of her husband, plus another character who works at a recording studio, but it's not required. it can expand more plots to the lovely haley as well. like i said, he could have some sort of a mental illness or just still be having issues coping with the loss. as for the face, i really would prefer if you kept it ed sheeran as these two really look a lot alike but i might be wiling to change it. if you have any questions, feel free to ask me them. he would also have plots with DONATELLO DE LUCA(cousin through marriage played by kae) and NATALIE MICHAELS(gerard's godmother played by sarah), so he would have a ton of plots walking in.
coded by me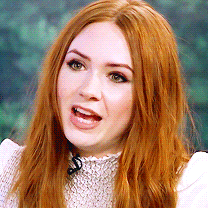 1 User(s) are reading this topic (1 Guests and 0 Anonymous Users)
0 Members: