welcome to the big easy, a real life site based in the vibrant city of new orleans. please register your character's first and last name using uppercase letters. the skin is best viewed in chrome with the use of an ad blocker. upon acceptance ask a member/admin for our discord link!
welcome
new orleans, louisiana
january 1st
happy New Years! ringing it in with a new skin! we're welcoming back the new member spotlight and member birthdays this year! keep your eyes peeled for things old and new coming your way
november 20th
sign up for
secret santa
by december 1st. send elle your e-mail.
november 15th
new holiday skin!
updates
I'm Still Breathing
, 38 ● bartender ● laura
summary
so this goofball is ethan Samuel Andrews (literally the only person that calls him by his full name was his mother when he got in trouble). so he is a native of new Orleans but was away for a good portion of his adulthood when he joined the marines after high school. so in june of 2015 his close friend/marine was killed, he was injured but got off lucky. after he and his close friend Donatello de luca made the mature decision (of rock paper scissors) and moved to new Orleans. he has been here back home adjusting since. he has been a bartender @ mimi's for a little over a year now which is pretty much the opposite of what he used to do . so in the last year he fell in love and is dating Piper Littleton and is in the process of moving in with her, at least that is his plan
really he is a good guy, he can be a bit much because he is hyper , he can be a big kid, he is very social, a goofball and one of the biggest nerds you will ever meet ok ? he is also very stubborn, hates to admit he's wrong, can be annoyingly too protective and some say he can be a bit immature.
platonic so he grew up in NOLA, he'll totally have some childhood friends that he gets reacquainted with after his return. new friends because he is one to go to new people and embrace them and wanna get to know them and cheer them up with they are down. people he works with, neighbors, friends of friends? about anyone he will befriend, just gimme people!
antagonistic well he isn't purposely gonna be a royal jack ass or anything but he can be a bit much for people? if someone messes with his family/friends or anything he will get pissed and not like you but really it takes a lot for him to actually hate someone. these are fun plots though so if you happen to have anything just ask please.
romantic he's head over heels in love with his girlfriend Piper, they have things to work out and yes some drama coming up but he isn't one to cheat. past ? well he never was some player but he probably had some past hook ups? crushes? idk, feel free to toss me ideas
familiarwell he does have a sister I literally have not requested bc laura = lazy and it takes effort to write ads but if someone wants to feel free to ask ? I mean I love family plots anyway bt other than that that's it. his dad died of a heart attack in 2015 and well his mother is soon to be deceased (i'm terrible)!
37 bartender sean maguire
ETHAN & DONNY
meet donatello or donny he's
thirty-five
and the first thing he'd like to tell you is
no he was not named after a TMNT
his mother is an artists and named him and his two brothers after
painters/artists
. he was born in
boston
and he lived there until he was five years old, that was when his parents uprooted the family and moved them to
sicily
to help the kids really embrace their italian heritage. the family moved back to
boston
when he was fifteen. he speaks
english
and
italian
fluently though usually the latter is reserved for moments of frustration like bickering with
rheana mccormick
who just so happens to be his cousin and he's the godfather to her son. when he graduated he worked towards
medical school
but also enlisted in the
marine corps
where he was a solider for over ten years and also became a
surgeon
specializing in
trauma/general
surgery. he's been out of the marines for a few months now, his last tour caused him to lose a friend and he suffers from
survivor's guilt
and he's got a tattoo that pays tribute to that loss. but he moved to nola with the other
two best friends
he met in basic training, they're the
rock paper scissors
crew because that's how they solve issues including where they were live. he's currently a
surgeon
at
tulane medical centre.
he's guy that is always up for a good time, he's
loyal
and
protective
and
sarcastic
and really enjoys
trivia nights,
he can also be quite
competitive
. he can be pretty
friendly
but he's also working through some things that make him a bit
rough around the edges.
but still a nice guy
__________________________________________________

first things first because pic spam is my favourite thing ever. bonus video 1 & bonus video 2 so like impromptu james in the apt? when no one can sleep?
LAURA! as mentioned probably once or twice in my rare cbox appearances and elsewhere you've got all my love! now to plotting or rather spamming you with most likely nonsense. but i'm super excited for these two and hopefully a third some time soon. but i definitely think they're close to the point where donny feels like he's got five four brother's instead of just his two. and he's definitely spent more time with ethan and the others then his actual brothers over the years. i think they'd definitely been inseparable since they became friends, and the only time donny ever wasn't a part of the group was those fleet weeks he spent with zoe and he's got no regrets about that and with them all being out of the marines now and living in the same place again i think their friendship with get stronger? and with the loss of their friend and none of them really wanting to talk about it i feel like are moments when they just kind of sit and have a few beers or something in silence just because they all feel it. or it could be in the middle of the night when they can't sleep, donny still gets nightmares and wakes up covered in sweat and then shrouded in guilt and that those moments in silence i think could help them? but i think there are more moments where the apartment is lively and fun their just picking at one another constantly and they can be total dorks together, donny making ethan watch jeopardy with him or something like that. i'm just like so ready for this! and god when ethan's dad died, donny would have felt so horrible about that! and was just there for him ya know.
i've just got a lot of feels about these guys! and what i put them through with my app initially and if you've got aim you should add me at ohsocriminalmind so we can brainstorm and plot and chat and everything!
rheana mccormick
rhea
twenty-seven - fire
z-comics owner
Rhea is a member of the atwood family. They were one of the first dozen families here in new Orleans, where she grew up and her cousin is kyle atwood. The family originally ran one of the largest plantations, they now own one of the largest medical supply companies, a&a supplies, where rhea is a primary shareholder and member of the board. She filled the position after her father died on January 1, 2014. Despite the family name and wealth, her parents raised rhea and her brother in a simpler lifestyle. They got everything they needed but they weren't spoiled. Her mother is originally from Ireland and rhea has duel citizenship of both countries. Rhea is the opposite of her cousin. Rhea is creative, blunt, motherly and a tomboy though for awhile she was emotional because of her father's death and pregnancy. Rhea's pregnancy was very much unplanned and is high risk thanks to a condition she has called endometriosis. After Gerard was born a month early on September 16th, 2015, she started to shift in her old self. Now rhea is back to her old self be a little more protective than before. On may 9th, 2015, she married aaron McCormick their union was very quick and definitely a shotgun wedding as her pregnancy was part of the drive for their union. While she often worries about if they made the right decision, she's extremely happy to be married to him and for their family. rhea used to be a nurse but after developing some problems from seeing her father's body brought into the emergency room, she quit and now owns one of the newer and more popular comic book shop and game store, z-comics as well as her position with the family company. ok first i gots rhea. she's donny turtle's cousin. she calls him turtle ok? she encourages everyone to call him a turtle because she's a brat. they are related through marriage and they're the few who don't really have a problem with the irish/italian breeding but they act like they do. so i talked to kae and rhea's met the boys but they're not all that close? though out of the group, she'd probably get along best with sean because #nerds. rhea will be visiting turtle a lot because he's the godfather of her son so we could kind of see how well they mash now that the boys are in new orleans for good? this sucks but whatever. she's probably sent all of the boys food, comics, books and whatever else they wanted. probably gave the rest of the boys better stuff and sent turtle a note saying "none for the italian" but really something way cooler was hidden in another gift for him.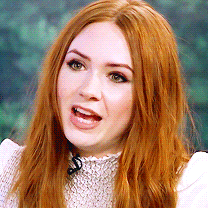 benjamin prescott
ben
thirty-one - air
wll sports radio host
ben is a new orleans native and the only child of his parents. his family didn't really have a lot of money due to him being born prematurely and his parents had to work a lot. as a kid, ben didn't understand it and it got worse when he got bullied. there was a serious strain on his relationship with his parents though that's changed drastically since hurricane katrina. his savior in being picked on was his best friend theodore sherwood and the two are still extremely close to this day. they used to broadcast games in high school and then had a sports podcast from the ages of 18 to 26. now they're cohost at wll sports radio in an afternoon show. they cover everything from game highlights, talking about players and the occasional gossip news about names in the sports world. at work he is driven but not so much with his personal life. ben isn't in a rush to buy a house, settle down or upgrade his vehicle(he mostly bikes or runs to work). outside of work, he's competitive and easily uncomfortable with certain topics and a lot of people would describe him as vain since he spends a lot of time working out. mostly he prefers to keep his life calm and he's not that open about his past or feelings. not because he has secrets but because he doesn't care to open up. this has put a strain on his romantic life but he really doesn't care about that. ben has thoughts about settling down but he's not in a rush to do it. he's pretty happy with his two jobs, apartment and best friend so he's not driven enough to change it up. new friends? maybe? ben jumps between bars a lot. he's not a lush but he likes to mix things up. while he mostly takes care of his body, he does like to indulge. i feel like their energies would match one another? i literally suck at this ok and i'm sorry. i think it could just start off as a bar friendship, then he could invite ethan to play flag football or for a run?
rheana mccormick
rhea
twenty-seven - fire
z-comics owner
mwahahaha yes. everyone should call him turtle. it's great. also, apologies. rhea might burst into the apartment and start yelling at turtle in gaelic because the two of them yell at each other in foreign languages.
anyways, i suspect they've met before. even if he doesn't remember her, turtle emails and snapchats her tons of pictures of the boy's shenanigans which she screenshots for blackmail so she definitely know who he is. but omg if he doesn't remember her, i think it would be funny if he came into the shop and she just sort of started to fuck around with him? like talk about all these things that ethan and turtle did without saying she's turtle's cousin. in the end, she'd give him a discount on stuff(military and police are big things for her).
-sigh- she's terrified of sending her son to the apartment. she trusts turtle but she expects him to come back with a mohawk. also, the boys are welcome to come play with guns on her property where her house is being built. her and her family own a crap load of land(used to be plantations) and she goes out there to shoot.
my husband is on vacation this week and i have a ton of threads but i could start soemthing up this weekend?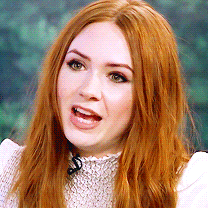 benjamin prescott
ben
thirty-one - air
wll sports radio host
sweeeet. same boat as rhea. when this week is done/i close a couple threads, we can talk about a thread? do you have aim?
ETHAN & DONNY
YES BROMANCE'S FOR THE WIN! i'm so in love with the ideas of them already! long lost brother's for sure!
they'll have to stick to acoustic guitars when its past midnight or something
oh god, they prob learned that the hard way and now its like ETHAN NO! i head canon that donny can cook cause he's italian and his mother would have made sure of that so they should be good on the cooking front unless he's working, then its like 'guys srlsy order something in pls.' haha! donny def drags him to watch because ethan's prob dragged him to something donny deems 'ridiculously nerdy' all in good fun haha! also TRAITOR to the whole turtle thing GDI RHEA! but ugh so ups for this! shall we have a cell thread to start them off?
i'm also gonna eventually throw matt at you and prob theo too eventually<3
craig & ethan
i do need to expand craig's circle of friends and i think ethan would be a good place to attempt to do that. of course i will not encroach upon the ethan & donny beautiful bromance, but even just casual friends who could hang out sometimes would be cool. craig's been in new orleans since the summer of 2014. for the past several months, he's been working at z comics, so maybe they could have met through that or something? craig's a star wars nerd above all else, but he grew up reading comics so he is fond of those. he has 3 kids and 1 on the way and he also works at the high school as a band teacher so he can be pretty busy at times but if this works for you we can figure out more stuff!
craig & ethan
niceeee! if you want to add me on aim, we can set up a thread if you're down for one! my aim is xredfrost
ethan + natalie
natalie michaels is a
thirty-two
year old
publicist/manager
for rock star/former boy band member
aaron mccormick
. natalie was raised in
nashville, tennessee
until she was eighteen when she went off to ucla for college. she was hired straight out of college to be the publicist for the hit list, and when the band split, she was assigned to aaron. she became his manager a few years later and has stayed by his side ever since. she returned to nashville for two years at the age of twenty-eight to take care of her mother while she died of cancer. she moved to new orleans in
april 2014
and has been here since. natalie comes off as a very much a no-nonsense type of person. she is very ambitious and loyal to those select few that she cares about. she comes off as rather cold to those that don't know her well and has a hard time shedding her professional demeanor. those that do know her knows that she has a very good sense of humor, though it is often incredibly dry. she's a workaholic and will rush out of any social engagement the moment that aaron needs her does not care if you have issue with that or find it rude. natalie is very good at distancing her emotions from a situation and is the best person to go to if you have an issue come up that you need help in solving. after all, it is her job to take charge and provide a positive spin on any and all situations.
---
first, can i say that i completely
adore
ethan. seriously. and not just because of his beautiful face. okay, moving on now. so natalie could easily be a customer at his bar from time to time and they could be friends. i like friends. natalie likes friends. she would also flirt with him a lot because he's a very pretty man. she would not be averse to finding herself naked with him, because she views those as very viable needs that need filled by pretty men at some points. she's also friends with erin so there's that connection too? basically, i want them to be friends at the very least because ethan is so amazing.
ethan + natalie
rhea is actually the closest thing to a female best friend that natalie has. plus natalie is the godmother to gerard so they also have donny in common because of that. basically, they're kind of destined to be friends somehow. we should thread them. seriously i want to thread them. and omg i squealed (legitimately squealed) when emily was in winter soldier and i'm so excited to see her in civil war next week.