welcome to the big easy, a real life site based in the vibrant city of new orleans. please register your character's first and last name using uppercase letters. the skin is best viewed in chrome with the use of an ad blocker. upon acceptance ask a member/admin for our discord link!
welcome
new orleans, louisiana
February 9th
february festivities plus a small
scavenger hunt
have started!
january 1st
happy New Years! ringing it in with a new skin! we're welcoming back the new member spotlight and member birthdays this year! keep your eyes peeled for things old and new coming your way
november 20th
sign up for
secret santa
by december 1st. send elle your e-mail.
november 15th
new holiday skin!
updates
subtitle format
## ● occupation/grade/major ● alias

post your reply on the other person's shipper, not your own
If I Survive, I'll Dive Back In
, 30 ● SURGEON ● VIENNA
eden lyles
30 . surgeon . tessa thompson
Eden's been called a lot of things. Relentless. Hardheaded. Emotional. She wouldn't go out of her way to disagree with any. She is stubborn because she often knows what she wants and doesn't like to settle. She is emotional, because being cold hasn't served her nearly as well as connecting with people. She is implacable because once she decides what needs to happen, she's not going to let bureaucracy or laziness get in the way. She's may wear her heart on her sleeve, but you don't want to go touching it without being sure.
Eden and her sister were raised by her mother and grandmother. The Lyles family is full of strong personalities. It's a wonder they got along as well as they did. Her mother taught her that to fight for fairness in life and to tell people when they were wrong. Her grandmother taught her that it mostly didn't matter what people thought.
Eden decided young that she wanted to be a doctor. It wasn't because of any particular interest in medicine. It was because she wanted to prove she could. And as she got closer, she chose more and more competitive specialties, until she settled on Pediatric Cardiothoracic Surgery. She's 5 years into her training, but she's one to rest on her laurels. She works hard because of the kids, caring more about the medicine than she did as a student. But she would also tell you in a second that she wants to make a name for herself in the field. Stagnation is not her friend.
Eden can get a bit too idealistic, especially in the workplace. She expects a lot of those around her. She wants everyone to be at her best and is perhaps a bit naïve in thinking people will measure up. She's often disappointed, and she lets them know. She is more sensitive than you might expect, so she takes criticism hard, but she bounces back strong.
FRIENDS
Eden is a good friend to have. She's fiercely loyal, and genuine to a fault. She will tell you how your outfit looks on you, and she will tell you what she really thinks of the person you're dating, but she'll also pick you up from the curb outside of a bar at 4am after you broke up with that person. Her fighting spirit is not something she leaves at work, and she's definitely someone you want in your corner.
ENEMIES
Eden has definitely made her share of work rivals, but she believes in open communication and tries not to make a habit of pissing people off. For the most part the people she dislikes are those who get in her way. Often, it's people of authority: administrators, people who get caught up in red tape or insurance problems. Eden also has a jealous streak, so she's made a couple of enemies that way.
ROMANCE
Eden is heterosexual and always has identified that way. She's never been afraid to tell someone she's in love. She's done it a lot of times actually. She is consciously reluctant to let people in, but her heart has other things in mind, and often gets excited too quickly. Eden tries to keep herself in check and remain level headed, but it's not always so easy. She's been known to get a little jealous in relationships, and it's been the cause of a breakup or two. She loves being in love, so she keeps herself open to it. For the most part though, her main obstacle is her job, which often gets in the way of her throwing all of herself into romance.

piper lyles ● sister

harry lyles ● grandmother

lola lyles ● mother

benjamin prescott
ben is a
new orleans native
and the only child of his parents. his family didn't really have a lot of money due to him being born prematurely and his parents had to work a lot to pay for medical bills. as a kid, ben didn't understand it and it got worse when he got bullied. there was a serious strain on his relationship with his parents though that's changed drastically since hurricane katrina. his savior in being picked on was his best friend
theodore sherwood
and the two are still extremely close to this day. they used to broadcast games in high school and then had a sports podcast from the ages of 18 to 26. now they're
cohost at wll sports radio
in an afternoon show. they cover everything from game highlights, talking about players statistics and the occasional
gossip
news about names in the sports world. their station is trying to stay relevant with webcam live streams, actually going to games(including the big stuff like the olympics), and trying to "network" with other places. at work he is
driven but not so much with his personal life
. ben isn't in a rush to buy a house, settle down or upgrade his vehicle(he mostly bikes or runs to the station). he also works as an
apartment building manager
and does what repairs her can but he isn't a carpenter. outside of work, he's
competitive and easily uncomfortable with certain topics
and a lot of people would describe him as
vain
since he spends a lot of time working out but it goes back to his health as well as being bullied. mostly he prefers to keep his life calm and he's
not that open
about his past or feelings. not because he has secrets but because he doesn't care to open up. this has put a strain on his romantic life but he really doesn't care about that since he enjoys being
single and sleeping around
. ben's pretty happy with his two jobs, apartment and best friend so he's not driven enough to change it up. I'm so extremely excited for them. This is going to be such new territory for ben but he'll eventually be excited? At first, he's just going to be nervous because he hasn't dated in a long time. Even thinking about it is new for him. They're both pretty driven people but she's also a lot more willing to fall in love than him. Which might be good as he gains his footing but also bad if it's not at the same pace as her. Unless he does. Who knows and that's going to be half the fun.
I'm hoping to get a thread up tonight but if I don't, I will first thing tomorrow.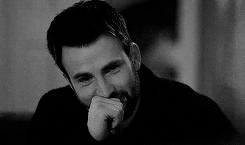 rose touchet
Rose is originally from
wilmington, north carolina
but has been in
new Orleans since june 2014
. She went to the university of new Orleans for her undergraduate degree but is now going to
tulane university for her doctorate for forensics and anthropology
. To help pay for things, she works as
model
but lately she's been toying with the idea of quitting because it's just not something she loves anymore. Despite the work she's done modeling, she is very much a modest woman. It comes from having a great family who was down to earth and she inherited it from her parents. Rose is
extremely logical, often rambles random facts when nervous, sometimes misreads emotions and hides her problems
. A good reference for who she is a mixture of temperance brennan meets Hermione granger meets izzy stevens. She is very much logical but is capable of emotions, though when she's overwhelmed, she goes straight to silence and her ocd tendencies increase. it often leads to reacting in somewhat extremes whenever something happens. she does quietly battle some anxiety and that's why she doesn't do runways or like public speaking very often. Since arriving in new Orleans, she has built a life for herself and she wants to call it home. Recently rose got out of a relationship and she's
enjoying being single
. She's been trying to be comfortable with being single and is open to new experiences but lately she's frustrated with some people's thoughts about what, or who, she should be doing.. While she likes going out at nice-especially dancing or to do karaoke-she doesn't like to party it up. Snuggling in at home just makes her a lot happier. The best way to get close to her is to talk about school, books or hobbies. It doesn't matter if they are your interests in hers because she'll be invested either way. Ugh ugh ugh I'm also so excited for these two ladies? Because
damn
these two bamfs could take over the world if they wanted. Ok, Rose technically can't yet if you take into accountant she doesn't have her doctorate but she could. They're just both this brilliant ladies who are smashing stereotypes? I also came up with an idea of how they meet. Maybe they live in the same apartment building? Rose lived there when she moved to New Orleans two years ago, left for a year, but then moved back about a year ago. It could provide a great way to meet and build a friendship over the last couple of years. their personalities with the workplace also meshes up really well? lately rose has been lowering her thoughts because she gets caught into her own head too much. i feel like they could really give each other a good push to not get so caught up?
no matter what, Rose would especially think that Eden is amazing because of her job. She does surgery on hearts. Actual, beating, tiny hearts. That's amazing and miraculous. She has so much respect for that and the fact that maybe sometimes after work, all Eden might want to do is lay down without having to think about many things.
archer
This is
Archer
and he is
twenty-seven
years old
nola native
who works as a
voice actor
. He attended private school and is the oldest child of four to a lawyer and a businesswoman. He was formerly on Broadway, collecting two Tony Awards during that time. Archer is
friendly
, slightly
snotty
,
loud
, and rather
childish
at times for his age.
________________
so i'm gonna throw my two older ish babies at you. i've got archer here who's three years younger than her. i'm thinking that maybe they had a fling a couple years ago? or a couple of flings if she's the type of person that would be open to that. if she is, they could have either become friendly after the fact, or never saw each other again and we could reintroduce them to each other? archer's newly single so if she needs companionship he's all for it right now.
OR alternatively, i haven't done an organic plot in a really long time? like an organic friendship where we could have them run into each other somewhere and see if they hit it off, exchange numbers, and build a friendship up that way?
prudence
This is
Prudence
and she is a
twenty-six
year old
detroit native
who works as a
private investigator
, while running a bookstore. She moved to NOLA at eighteen and never left. She is a former drug addict who has been clean for over a year now and attends regular
AA meetings
. She is
intelligent
and
manipulative
. She cared for only a few people and has ways of getting what she wants. She is the kind of person that you want with you, and not against you.
________________
then i've got prudence here who's a couple years younger than eden. she's a private investigator so if there's any sort of reason that eden might need one, i always think those are interesting ways for her to meet someone. or if she met eden in the course of one of her cases?
prudy's a real handful. she's brash and commanding, but she has smoothed out her edges a fair bit recently because she's a new mother to twins. i feel like they'd be able to get along well if we could come up with some sort of way or situation for them to meet?
prudence
i think a case is a good idea!! like a disgruntled family member who thought the surgeons made a mistake which caused their dad's death or something and so prudy was looking into it. we could pretend that's all been established and done and go from there?
archer
i'm up for this! she's gorgeous so he'd have been into her but not into her because he's far too needy to date someone who's life is focused on their job LOL he doesn't make things awkward so i def think they'd be friends. wanna do these two?
jonah & eden
heya! i'm going to throw jonah your way, because he's also a doctor. so he's not a surgeon or anything like eden, but he's a pediatrician who works at a clinic part of the time, and works part of the time at tulane hospital. so they've probably crossed paths at least once before. i'd like to figure out what kind of terms they'd be on. it'd be a bit idealistic to think their schedules would line up enough for them to be running into each other a lot, but maybe there are some events here and there they also meet up at? jonah is definitely not the stubborn, hardheaded type, because there's definitely enough of that where his wife is concerned, haha. he's really easy to get along with, but if lots of jokes, self-deprecating humour, aren't really eden's bag, then maybe they'd have more awkward encounters. either one would be fun, honestly. lemme know what you think!
sierra
i've honestly just had her working in the pediatric department like dealing with patients who had exited surgery and those who probably only need iv fluids. i've not had her working with critical patients, but i totally loved your suggestion and i think it's funny that you suggested that because I WAS TOTALLY THINKING ABOUT A SIMILAR PLOT! sorry it took me so long to get back to you! i suck, but i would love to disucss your idea into more detail??? add me on discord if you have it! haley#2391
mere and eden
marilyn d'entremont is a 32 year old, new orleans native. she lived here up until she graduated from high school and then she made her way off to college in north carolina. she graduated with a degree in business management from unc. she minored in finance. she went to duke for grad school not long after that. in between starting graduate school, marilyn interned (and ended up working) for a financial planning firm in the state. at one of the parties, she received info for baking classes. not long after graduated from business school, she found herself enrolled at harrison college honing her baking skills. it wasn't long after that that she found herself in love and married. she and oliver davis were together for the majority of her twenties. they have a child together, though they have since gotten a divorce. marilyn has been back in new orleans for about four years. she gave birth to her daughter, nala, a little over three years ago. annnnd so yeah. living, making a living, raising a child. allat good stuff. ______________________________________________
okay so remember when i said i was making marilyn and i wanted them to be friends? it took me a little longer than i thought it would but we here! and i'm super excited for them to be friends. i'm not sure how they would've met but they're two strong, loyal women and i'm here for the friendship that could ensue.
1 User(s) are reading this topic (1 Guests and 0 Anonymous Users)
0 Members: